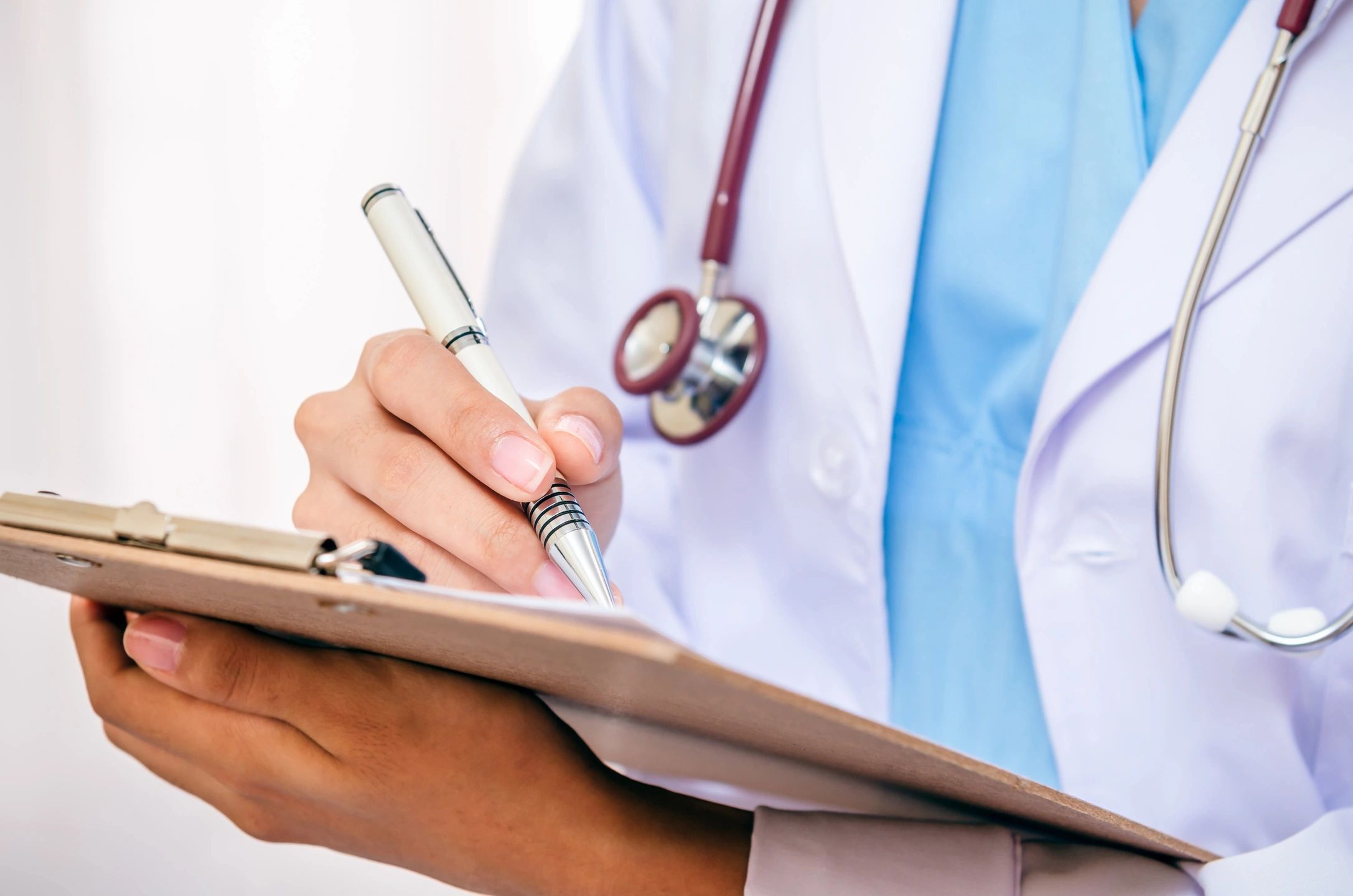 Requested actions
Background
Monoclonal antibody shortage
A recent change in allocation policy and supply chain management of anti-SARS-CoV-2 MAbs has contributed to a supply shortage. We await further guidance from Washington State Department of Health (DOH) on how to prioritize and optimize use of the limited available supply. While we await guidance, prioritize administration of MAbs when available in accordance with NIH guidelines:
Prioritize the treatment of COVID-19 over post-exposure prophylaxis of SARS-CoV-2 infection while these therapies are in short supply.
Among fully vaccinated COVID-19 cases, limit use to those who are ≥70 years of age OR who are moderately-to-severely immunosuppressed.
Among partially immunized or unimmunized COVID-19 cases, prioritize administration to the following groups:

Older age (e.g., ≥65 years).
Obesity (BMI ≥35 kg/m2, or if age 12-17, BMI ≥85th percentile).
Pregnancy.
Chronic kidney disease.
Diabetes.
Immunosuppression.
Cardiovascular disease.
Hypertension.
Chronic lung diseases.
Sickle cell disease.
Neurodevelopmental disorders.
Complex genetic or metabolic syndromes.
Severe congenital anomalies.
Medical-related technological dependence.

Administration within ≤7 days of onset offers the greatest yield in preventing severe disease.
DOH has not changed its clinical recommendations for monoclonal antibodies.
Monoclonal antibody treatment is available through EUA to people in Washington who are 12 years or older and weigh at least 39 kg and are at high risk for progressing to severe COVID-19 or hospitalization. Monoclonal antibodies are laboratory-made proteins that bind to the spike protein of SARS-COV-2 and block the virus' attachment and entry into human cells. Research demonstrating the benefits of monoclonal antibodies for treatment of COVID-19 is growing.
To order monoclonal antibodies, send your request form to mcm@doh.wa.gov on Wednesdays by 9 pm. Orders will be confirmed by DOH by the end of the week. Establish a WA HEALTH or HHSProtect (tele-tracking) account, in order to show a utilization history.
When supplies are no longer short, direct ordering of monoclonal antibodies will resume. For more information on this transition, visit the Public Health Emergency (PHE) website. We will provide more information as we learn more about this transition. Email the HHS Therapeutics Team at COVID19Therapeutics@hhs.gov for support during this transition.
During the COVID-19 public health emergency, Medicare will cover the cost of infusions. Healthcare providers administering monoclonal antibody products in Washington are required to follow the manufacturer and EUA guidance:
Additional information
Booster dose updates
Following a vote by the Advisory Committee on Immunization Practices (ACIP) on Sept. 23, on Sept. 24 CDC recommended a single booster dose of Pfizer-BioNTech (Comirnaty) vaccine to certain high-risk populations at least 6 months after their primary series under the FDA's expanded EUA:
All people 65 years or older or who live in long-term care facilities should receive a booster dose.
People between 50 and 64 years old with underlying medical conditions should receive a booster dose.
People between 18 and 49 years old with underlying medical conditions may receive a booster dose based on their individual risks and benefits.
People between 18 and 64 years old in an occupational or institutional setting where the burden of disease and risk of infection are high may receive a booster dose based on their individual risks and benefits.
These changes come as the spread of the more infectious Delta variant across the U.S. has led to an increase in breakthrough cases of COVID-19 in fully vaccinated people. According to CDC, 74% of the breakthrough cases that led to hospitalization or death have occurred in people over the age of 65.
These recommendations only apply to people who got Pfizer-BioNTech (Comirnaty) vaccine as their primary series. Moderna and Johnson & Johnson (J&J) have not yet received FDA approval for additional doses for any population. ACIP does not recommend mixing vaccine types and doing so would be considered off-label. These new recommendations do not redefine the term fully vaccinated and, thus, do not impact existing vaccine mandates.
We encourage you to reach out to your eligible patients and discuss whether a booster dose would benefit them. It is important to remind younger populations and people without compromised immune systems that the original vaccine series still offers excellent protection against severe COVID-19 infections, hospitalization and death. In Washington, 94% of COVID-19 deaths (and over 99% of deaths in people under age 65) from February through June of 2021 were in people who were not fully vaccinated.
A Clinician Outreach and Communication Activity (COCA) call on Tuesday, Sept. 28, 2021 from 11 a.m. to 12 p.m. PT will cover what clinicians needs to know about administering booster doses.
COVID-19 vaccine resources
EUA fact sheets for recipients and caregivers:
COVID-19 vaccine locator, DOH.
Association of J&J with thrombotic thrombocytopenia after vaccination:
Association of mRNA vaccines with myocarditis and pericarditis after vaccination:
COVID-19 testing
As in-person learning resumes at schools, families need help navigating the K-12 testing requirements to return to school when a student has CLI. Children presenting with CLI should receive a PCR test before returning to school. Over-the-counter antigen tests do not offer proof of testing.
If a person with COVID-19 symptoms tests negative for SARS-CoV-2 with a molecular test, they may return to school following existing school illness management policies as long as they are not a close contact of someone with COVID-19 and subject to quarantine.
If a person with COVID-19 symptoms tests negative for SARS-CoV-2 with an antigen test, per CDC antigen testing guidance, a confirmatory lab-based molecular test is recommended.
Anyone symptomatic who receives a negative antigen test should seek a confirmatory PCR test. An alternative to confirmatory nucleic acid amplification testing (NAAT) is serial antigen testing performed every 3-7 days for 14 days.
Abbott Laboratories extended all BinaxNOW tests' shelf life to 12 months. See Abbott's BinaxNOW COVID-19 ag card product expiry update for new expiration dates by lot number.
COVID-19 test processing
Labs report varying amounts of time to process COVID-19 tests. To support faster turnaround, we encourage providers to use in-state labs. The table below shows COVID-19 test processing times for in-state private labs.
| LAB | TIME TO PROCESS TEST | TESTS PROCESSED DAILY |
| --- | --- | --- |
| FidaLab | 24-72 hours | 800-1,200 |
| Kaiser | 24-72 hours | 800-1,000 |
| LabCorp | 24-48 hours | Unknown |
| Northwest Pathology | 24-48 hours | 20,000 |
| Quest | 24-48 hours | 1,300 |
| UW Virology | 24-48 hours | 7,000-9,000 |
| Atlas Genomic | 24-48 hours | 10,000 |
Patient education
Share the following materials with patients.
Additional resources