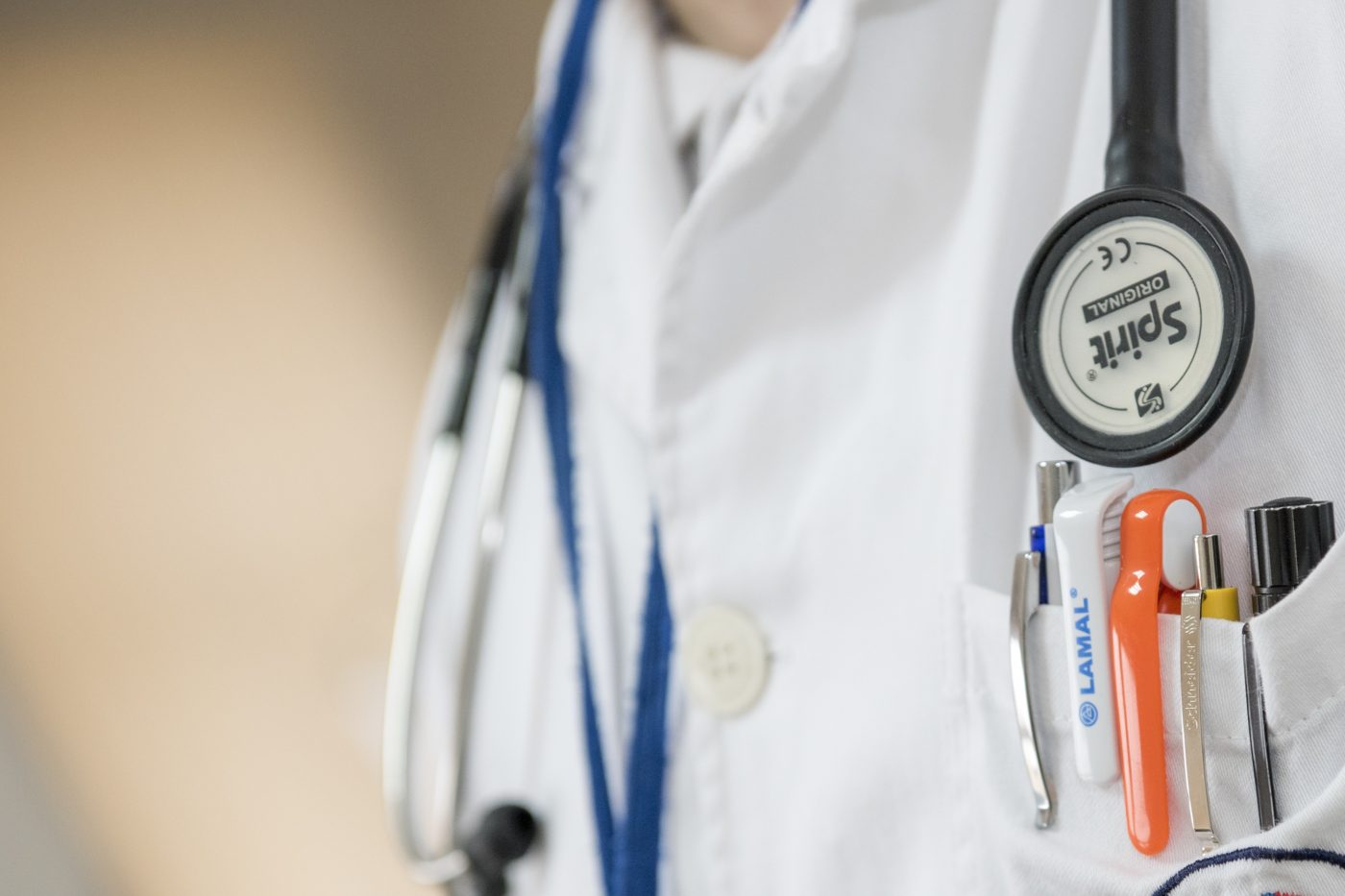 On January 21, 2023, testing at Washington State Public Health Laboratories (WA PHL) confirmed measles in a King County resident with a rash that started on January 20, 2023. The adult patient is believed to have been infected during the recent international travel prior to returning to Washington. Public Health- Seattle & King County is actively implementing preventative measures for and monitoring the health of those who have likely been exposed.
Before the patient was diagnosed, others may have been exposed in the following locations:
Sea-Tac Airport: January 18: 12:26pm-3:00pm
Providence Swedish First Hill, Emergency Department, 700 Minor Ave, Seattle: January 20: 2:00pm-4:55pm.
Health officials at Public Health- Seattle & King County and Division of Global Migration and Quarantine (DGMQ) have been contacting people who were at impacted locations to alert them of the potential exposures.
For more details, please refer to Public Health- Seattle & King County's Health Advisory.
If measles is highly suspected, please contact immediately the Yakima Health District at (509) 249-6541.
Measles Assessment Checklist for Providers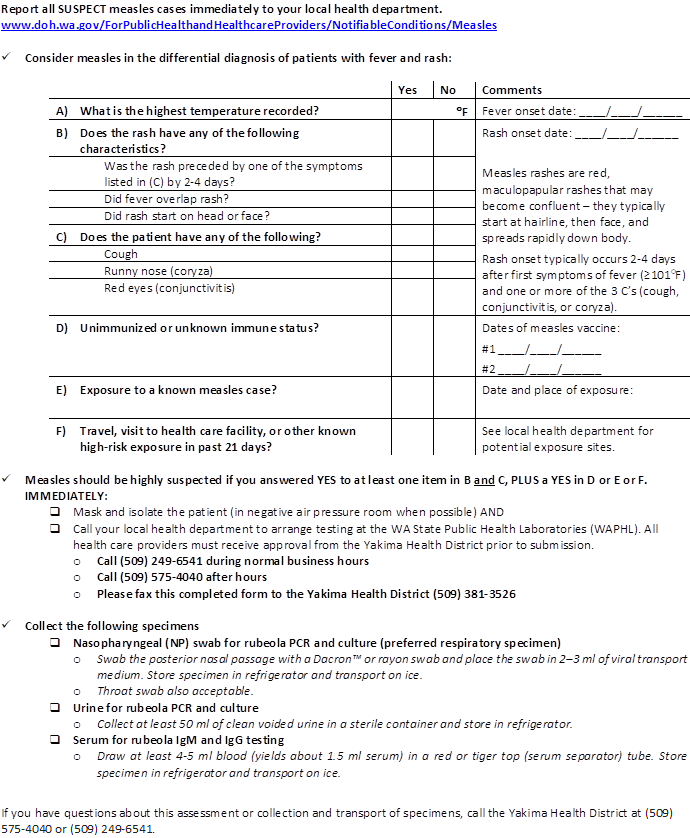 To download the Measles Assessment checklist, click here.
Additional Information:
Washington State Department of Health:
CDC measles information for healthcare providers: